80s Ice Skating Night @Brewster!
We hope everyone can join us on March 31 for a family skate night at Brewster Ice Arena. The cost is free for PTA member families, and $5 per person for non-PTA member families.
Please register here. Note: The parent who is a PTA member needs to be logged in to their account in order to access the free tickets.
A few notes:
Ice skate rental is free for all participants.
Parents who are not skating do not need to pay, regardless of membership status.
For safety purposes helmets are recommended.
If you are a beginner, have no fear- there will be equipment to help you while on the ice.
Though we have lots of amazing hockey players in our RES community, please leave pucks and sticks at home.
This is not a drop off event, please make sure your child has a parent or a chaperone on site.
Food not included, however Players Restaurant & Bar is on-site and provides a full food & bar menu.
We can't wait to see everyone on the ice!
---
---
The Ridgebury Elementary School PTA strives to improve the lives of our students and parents through enrichment, advocacy for the needs of students and teachers, and opportunities to connect with each other outside of regular school activities.
Your membership provides financial support to the organization, and gives you exclusive access to the online directory and newsletters*, which will keep you in the loop through the year. There is no wrong or right way to be involved in the PTA - anything you can give, whether it is time or financial assistance, will bolster your child's potential.
Your PTA needs you...
join
today!
If you have any questions about our organization, please check out our FAQs, or feel free to contact Ashley Marciano or Erica Ippoliti.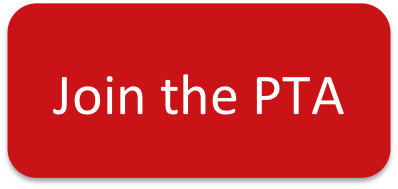 Enrichment Programs
The RES PTA Enrichment Team is looking for parent volunteers to work with our teachers/specialists to help coordinate both grade level and school-wide enrichment opportunities such as author visits, STEM Night, Mystery Night, Mountain Workshop, and a variety of other programming for this school year. These critical programs help our kids make real-world connections to what they are learning in the classroom as well as provide social, emotional, and cultural experiences in a fun and engaging way.
There is no need to have any previous experience. If you have a little bit of time and are interested in learning more, please email pta.enrichment@gmail.com. Help us to bring back amazing programs that were paused due to the pandemic!
Many thanks to the parents who have stepped up to help! We are still looking for assistance with some of the school-wide enrichment programs.
---
Did you know that every school in Ridgefield has a Special Services Representative?
Special Services representatives are eager to support their school community in the following ways:
Help provide information about the special education process and/or additional learning support that might be available to students.

Help direct family members to the right school and community resources.

Offer emotional support to families through informal chats.

Provide district special education updates.
This is a PTA-position, designed to support the needs of all families in the school district, especially those with children receiving special services through an IEP or 504. Special Services Representatives serve their individual school community, as well as attend monthly meetings with the Ridgefield Special Services administration.
As a council with the special education administration, representatives collaborate in the following ways:
Gather program updates from each school and from the special education administration.

Discuss special education-specific PTA programming or enrichment.

Communicate these updates to the individual schools and families we represent.
All families are welcome to contact their Special Services Representative at any time with questions or concerns. We are here to help!
Ridgebury Elementary School Special Services Representative:
Kristen Glidden
Upcoming Events
Friday, March 31
Thursday, May 18
Tuesday, June 6
Wednesday, June 14
It's So Easy to Support the RES PTA!
Make a Donation
Your generous donation helps the RES PTA fund multiple enrichment and educational programs and purchase materials for our students.
---
With a couple of clicks, you can support RES PTA each time you shop on Amazon via the AmazonSmile. Amazon will donate 0.5% of the price of your eligible AmazonSmile purchases to RES PTA so that we can continue funding various school events and mini-grants. Click on the link below for more information.